Theresa Dear is a Senior Human Resources Executive, business and social entrepreneur, activist, and author.  She is currently the Chief Human Resources/People Officer for a national healthcare organization.  Prior to her current role, Theresa founded and led HR4NON-PROFITS, a national human resources consulting firm which launched the Human Capital Strategy Group.
In 2012, she created the Let's Get to Work Show, where she hosts a weekly show on employment and entrepreneurial topics on WVON 1690 AM in Chicago. Every Saturday morning at 8:00 a.m. CST, Theresa equips, enables and encourages a national audience, on how to secure and retain jobs, employment and business opportunities.
Theresa was also selected as a columnist for the Chicago Sun-Times.  Once per month, she wrote a column of race relations, diversity and inclusion and justice related matters. She currently writes for the Deseret News at www.https://www.deseret.com/authors/theresa-dear
Theresa Dear received her Master of Science in Industrial Relations and Bachelor of Arts in Organizational Development from Loyola University, Chicago.  Her post graduate studies have been at Northwestern and Harvard Universities focusing on non-profit governance and leadership.  She is a recognized thought-leader in human resources.  She has been a speaker and presenter at Northwestern University's Kellogg Center for Non-Profit Management.   She was also an adjunct professor at Devry University's Graduate School of Management, where she taught training, organizational development and human resources.
She has approximately 25 years of Human Resources leadership experience.  Twelve of those years were at the executive level.  She has expertise in strategy, professional development, diversity, equity and inclusion, mergers and acquisitions, IPO preparation, conflict resolution, employee relations and investigations, compensation, benefits, talent acquisition and management, launching ERGs, coaching, HR audits, compliance, leadership and organizational development and preparing and filing 5500s .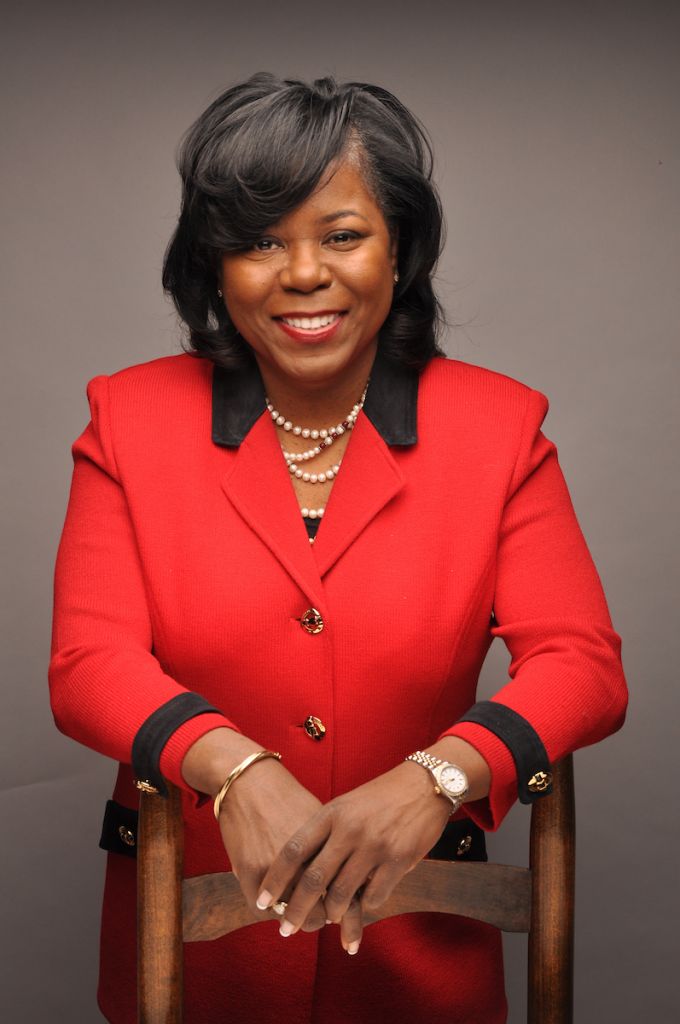 Adroit in the design, implementation and launch of human resource initiatives, Theresa is a recognized pioneer and champion for employee-based innovations. While Vice President of Worldwide Human Resources at SPSS Inc. (an IBM company), she received national recognition by Working Woman's Magazine for positioning the business as one of the best "100 Companies to Work for in America." She served as Vice President of Human Resources at Verizon.  She also served as Senior Vice President, Human Resources at Metropolitan Family Services.
Theresa Dear is a consistently visible leader in the NAACP. She is the former Branch President of the DuPage County NAACP and a current member of the National Board of Directors where she has been consistently and unanimously re-elected.  Theresa has served on many panels to shape dialogue and build community relations related to the Michael Brown (Ferguson, Mo.), Trayvon Martin (Sanford, Fl.), and Laquan McDonald (Chicago, Il) and Sandra Bland (Waller County, Tx.) deaths.  She also served as the family spokesperson to the media for Sandra Bland.  As a national board member, she serves on several national committees.  In 2006 she was appointed to lead the national training initiatives for over 2,000 units in the Association. In 2008, she was appointed to the search committee to select the national President and CEO.  She chaired several committees under chairmanships of Mr. Julian Bond and Ms. Roslyn M. Brock.  In 2013 she was appointed by Chairman Roslyn M. Brock to chair the search committee for the Chief Executive Officer, Cornell Brooks (replacing Mr. Benjamin Todd Jealous).
She is a member of the West Towns Illinois Chapter of The Links Incorporated, where she served as President until the conclusion of her second term in 2021. In 2020, Theresa became a founding/charter member of 100 Black Women Metro Chicago. Theresa spearheaded a project to reduce the digital divide and assisted in sending vitamins to South Africa for AIDS victims and build schools for children. She regularly volunteered at Bridge Communities as a workshop facilitator for mentors.  She was a mentor with Big Brothers/Big Sisters for seven years.  She is a former Board Trustee at Paul Quinn College, in Dallas, Texas.  She is also on the board of trustees at Roseland Community Hospital Foundation in Chicago.
Theresa is also the former board chair of One Hope United. One Hope United is a 102 year old, $55M nonprofit that provides foster and residential care, counseling and day care for approximately 10,000 children and families in Illinois, Wisconsin, Florida and Missouri. Her proudest accomplishments were hiring the first African American gay male as the President and CEO, increasing board diversity by 35%, naming the 40 acre campus after board member Ermit Finch, naming an office wing after board member Toni Smith and introducing the Life Membership and Emeritus structure.
For her outstanding national influence, impact and leadership, Theresa has been recognized by several organizations including the Fourth Episcopal District of the African Methodist Episcopal Church, Omega Psi Phi fraternity, Alpha Kappa Alpha, NAACP, DuPage County Bar Association, Prevent Blindness America and the YWCA.  At the NAACP's 2011 National Convention, Theresa received the Benjamin L. Hooks Keeper of the Flame award. In 2018, she received the Dr. Martin Luther King Jr. Social Justice Spirit of Excellence award. Theresa was also recognized by the Daily Herald and honored by the Top Ladies of Distinction.
Theresa Dear is an ordained elder in the African Methodist Episcopal Church.  She has served at DuPage AME Church in Lisle, IL for 25 years in leadership, community and social justice capacities.  She designed and delivered the annual sexual harassment training for 500 ministers and contributed to the development of the sexual harassment policy implemented throughout the global denomination.
Theresa speaks around the country at corporations and conferences on Leadership Challenges, Transformational Leadership and Mentoring.  She also speaks on topics related to women in leadership, diversity and inclusion and the changing civil rights landscape.
She spends much of her personal time volunteering at not for profit organizations, mentoring youth and women, traveling and spending time with family and friends.